Sandy Sasser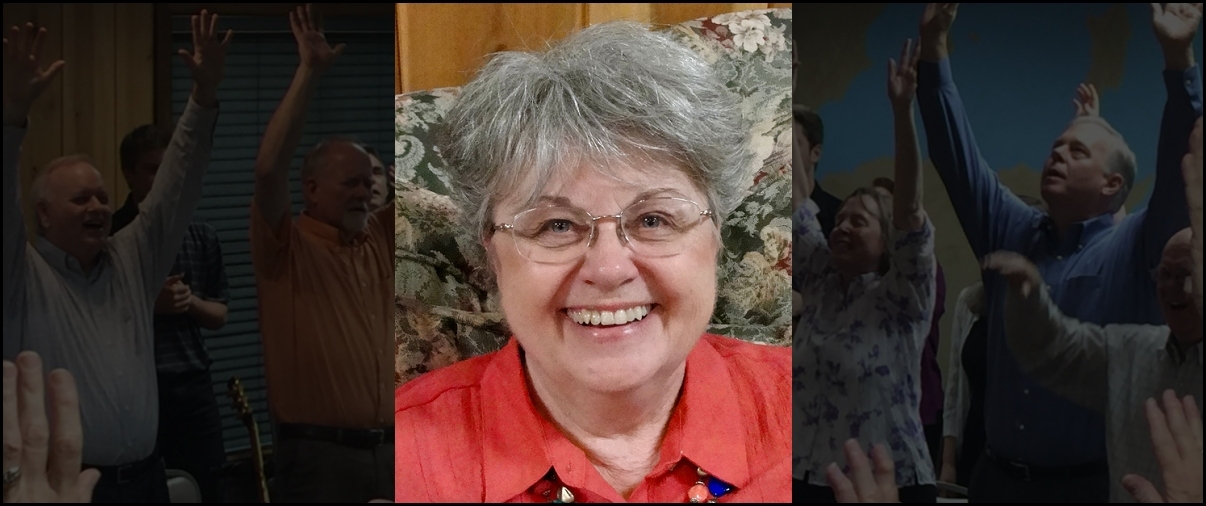 "Healed of childhood illness."
( + Increase Document Font Size | - Decrease Document Font Size )


When I was a young child, around 4 or 5 years of age, I had a hard cyst-like growth on the lower lid of one of my eyes. My mother was a nurse in a surgeon's office and took me for an evaluation. He told her that he would have to cut it out and that it would scar me for life. My great-grandmother's faith in Jesus led her to ask my mother to allow her to take me to a healing tent meeting that was being held in our town before she decided on any surgery. I can see that big brown tent right now (you can imagine how big it looked to a 4 or 5 year-old) with the fold-out wooden chairs and the raised platform where the preacher was. When I went down front to where he was, he bent down and asked, "Honey, do you believe in Jesus?" "Yes sir", I replied. Again, "Do you believe that He can heal your eye?" "Yes sir." He reached down and pinned an anointed cloth on my little dress, laid hands on me, and prayed and told me to thank Jesus every night for healing my eye.

My great-grandmother took me home that night and I remember praying (still wearing the anointed cloth) with my mother and thanking Jesus for healing. I believe it was the next morning that the cyst just rolled out of my eye. My mother and I found it in the bed!! Praise God! I do not to this day have a scar! My mother passed away recently but before her health declined and she died, I had the opportunity to talk with her about this miraculous event in my life, and I asked her if she could remember the name of the preacher who held that healing tent meeting. She told me his name was Creech. My pastor, John Clark, said that his father, Preacher George Clark (deceased now), knew a preacher in his earlier days named Creech. Preacher Clark, as a young man, had been in some of Brother Creech's healing meetings!

A remarkable thing about this story is that I did not know of Preacher Clark or his son John Clark (my pastor now), until Jesus crossed our paths and brought me into a humble holiness meeting in 1989 where I received the holy Ghost at age 42 - - some 37 years after my eye was healed! It was not until after I received the holy Ghost that Jesus brought back this wonderful memory of healing me as a young child to let me know that he had always had his hand on my life. It was good to finally be home with Jesus and the sweet memory of my childhood healing. Now, it is not just thankfulness to Jesus for a healed eye, but also for a healed heart and a new life . . . . and blessings too numerous to count!