Bess Sellers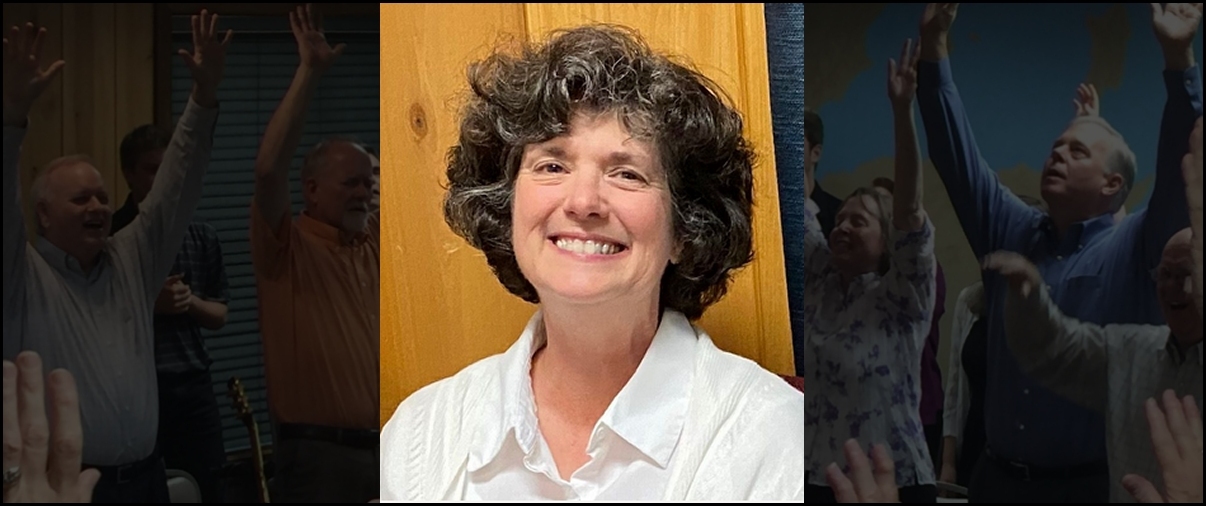 "Fully Satisfied."
( + Increase Document Font Size | - Decrease Document Font Size )


Ever since I was a young girl, I had always wanted to be a wife and mother. When I got married in 1986, I thought I was well on my way to seeing my dreams realized. My husband and I, just a few months prior to being married, had just received the holy Ghost with the evidence of speaking in tongues. We thought we had all the answers to life and we thought we really knew God. Two years later when we decided to start our family, we were expecting no problems conceiving a baby because of the things we had been taught concerning our walk with God. We had been taught we could "name it and claim it" and anything we desired would be ours. We were also taught that the devil, not God, was the one who caused "bad" things to happen and that we had authority over the devil. We thought we were seeking God with all our hearts.

After seven months of trying to conceive a baby, I found myself saying to God that if He would give me the faith to conceive a healthy baby, I knew I would have the faith to carry it full term. I found out just weeks later that I was pregnant. It was one of the happiest times I had ever experienced up to that point in my life. I was only twenty-four years old. What happened to me next would change my life forever and would lead me on a journey of really learning who God is and finding out what it really means to seek Him with all my heart.

I was almost six weeks pregnant and confident that there was nothing the devil could do to stop this blessing. One day while working at the bank, I began to miscarry. I could not understand what was going on; why did God let the devil take the thing that I had most desired? I got angry with God for letting it happen. I was angry with myself for failing to have the faith I had been taught I possessed. My life was falling apart all around me. The heartbreak I felt was very real. I can still remember the pain of it all.

Many agonizing months went by. One day Tim told me he was going outside to be alone with God and to spend time praying. He knew the pain I was feeling and he cried out to God to help us. He asked God, "What are we doing wrong?" God spoke to his heart by the holy Ghost saying, "Ask me for a name." So, Tim asked. The Lord told him, "Jeremiah". He was so thrilled he came in and told me he had gotten an answer to our prayer concerning a child. He told me he was sure what we had been doing wrong: we needed to ask God for the name of our firstborn. He would not tell me the name he had gotten from God, but told me to seek after God and He would tell me. I did seek after God and He did give me the same name! It was so encouraging to our broken hearts. Jesus was the one who broke our hearts so that we could hear Him.

We thought we would get pregnant right away, but God had other plans to take us to a higher level of faith than we had ever experienced. One year passed, and then two. I found myself beginning to lose hope that we would ever have Jeremiah. But just as I would find myself weakening, I would cry out to God and He would do something to keep me trusting Him or He would send someone to encourage me. At the beginning of the third year from the time we had heard from God, He really began to do wonderful things for us. For instance, one day while working at the bank, I told the Lord I felt I needed some encouragement so that I would not get fainthearted. He heard my prayer and sent a lady into the bank to speak to me. I had never really talked to this particular lady for any other reason than to do her banking transactions, but this day she began a conversation with me. She told me she had been praying that morning and that God brought me to her mind. She told me the Lord told her that I would not be at the bank much longer because I would be at home with my own children! I was on my way out the door for lunch when she told me this. As we got outside to the parking lot, I began to jump up and down and praise God for those words of encouragement. This lady had no idea I had not been able to have any children. Nor did she know that I had asked God to help me that day. Words cannot express what I was feeling at that time.

Time went on and God did more things to help us. Another thing that really stands out in my mind that He did during this time was to tell us to get rid of every baby item we had collected over the past years. Tim had a relative who was expecting her first baby and we knew we were to give the baby things to her. We had everything for a baby anyone could ever need, and it was puzzling as to why God would have us give it all away. But we obeyed Him and He blessed us. Tim's relative was so grateful for all the things we gave her; we knew we had done the right thing. God was making it easier to wait on Him and His perfect timing.

Not long after this, a friend who was about six months pregnant called us. She told us she felt God had told her that I was to be present at her baby's birth so that I would know what to expect when it came time for me to deliver our baby. I remember crying and crying at her baby's birth, thinking that one day I would be giving birth to Jeremiah. God was doing so much more for us than we ever thought He would do. For many people a second thought is never given as to whether or when they will have children. For us, we were seeing the hand of God taking something that happens every day for most and using it to shape our lives in the spirit and draw us closer to Him.

Tim and I knew we were supposed to go to a series of holy Ghost meetings in Oklahoma in January 1995. So, we went expecting to receive whatever it was that Jesus had planned for us. We knew we would not come back to North Carolina the same way as when we had left. As God would have it planned, out of about five thousand people, we sat next to a lady who had been barren for ten years but now had several children because God had touched her body. She shared her testimony of how God had healed her when her doctors told her she would never have any children. Her testimony was one more stepping stone God had given to us to bring us closer to Him. The next night at the beginning of the holy Ghost meeting, we were all praising God and feeling His presence. The minister on the platform said that some had come to the meeting to get something from God, and that the holy Ghost was impressing upon him to tell those people that it was time to reach out for what they came for and trust Him. I began to praise Him even more and to seek Him with all my heart. My hands began to tingle and I heard the holy Ghost speak to my heart and tell me to place my hands on my abdomen. When I did, I could feel a warmth and power go through me. I knew He had taken care of anything that was preventing me from conceiving a baby. It was a most incredible time for me because I knew I was hearing from the Lord exactly what He wanted me to hear and I was obeying Him.

At the end of that week, as we were driving back to North Carolina, I heard from the Lord again. I began laughing aloud. Joy was bubbling up from deep in my heart. Tim asked me why I was laughing. I told him that God told me, "Set up the nursery because the baby is on the way!" When we got home, I did not waste any time obeying. All I had for a nursery was an old teddy bear I had had as a small child and a diaper pail I had overlooked when giving all the baby items away. The room was empty except for those things.

It was at this time we began to realize that the people we worshiped with were not able to fully take in what we were sharing with them about our experiences with God. We thought they would be excited for us, but instead, we learned that some doubted whether or not we had really heard from God. These were people who professed to seek after God and said they knew His voice. Nevertheless, we knew what God had been doing for us over the past six years and we knew he was teaching us to hear His voice.

Within two weeks of setting up the nursery, I found out I was pregnant. And in November 1995, Jeremiah was born. God had performed a miracle for us by giving us a healthy baby boy, but more than that, He taught us the importance of hearing His voice and trusting Him.

When Jeremiah was just under one year old, I found out I was expecting again. Within a couple of weeks I began to miscarry. Something inside me would not let me blame the devil for taking the baby. I could not fully understand why, but I just knew God had caused my miscarriage. I felt numb with thoughts of not having faith to carry another baby full term, especially with all that God had done for us over the past six years. What was happening to me did not line up with the doctrine we had been taught. That doctrine said God was in control of the good things that happened in life and the devil was in control of all the bad things that happened in life. Tim and I began having questions about many things we had been taught since we had been born again. Through those sincere questions in our hearts, Jesus was letting us feel a separation from those with whom we worshiped. God was letting us ask Him questions that we had always been told we should not ask. Why did I feel like it was God who had caused that miscarriage? Why had a young boy died of cancer just weeks before my miscarriage? Didn't he have faith? What about his parents? How could the devil take their son if it was said by the pastor that they all had had faith? God was giving us an opportunity to hear from Him in a way we never thought we would. We were beginning to understand why God had made us wait on Him for a baby and why He was dealing with us about trusting Him over the years. God was mercifully drawing us closer to Him and away from what we, and many others, always thought was right according to that Christian doctrine.

Tim had met some wonderful people in a town nearby who were seeking and finding God outside of Christianity. At first, this was hard to grasp for me because I had never taken the time to consider anything other than Christianity. At the same time, Tim and I had had thoughts that something was wrong in every Christian church we had ever attended. We never could quite understand why we felt the way we did. That too, was God's mercy, not letting us fit into Christianity, not letting us be fully satisfied. The more we prayed and sought God for answers, the more we realized that God was truly leading us outside of Christianity. We had heard God's voice before and we recognized His voice again in what we were hearing from John Clark and those in The Pioneer Tract Society. We had many questions that we had never asked over the years, mainly because we knew those who were in leadership positions in the denomination would misunderstand us. All we ever wanted was to really know God. When we found out there were others who had questions similar to ours, we felt relief...we felt fellowship for the first time. We came to realize we did not belong in Christianity. We never quite fit in although we tried to say the things they said and believe the things they believed. God never let us be completely entangled in it. We only wanted God and we were willing to leave behind those things that only had the appearance of holiness.

One thing that kept us involved in Christianity for so long was that we knew we had heard God's voice on different occasions and we always associated His voice with being involved with others who said they had heard from God as well. What we later realized was that many had not truly heard His voice but were claiming scriptures and trying to make their desires God's desires. But God is the One who gives us right thoughts and feelings. We are nothing of ourselves. We could feel the frustration of many who were claiming things in the name of Jesus, yet were not having their prayers answered. Why was God answering our prayers? Because He was the One who had put those desires in our hearts. We were not claiming things that He had not given to us. We had faith that what He said He would do for us, He would do. If God puts something in your heart, He is giving you His Word to claim. He will bring it to pass.

About one year after we came out of Christianity, I was praying about having another baby. I told God that I was not sure I had the kind of faith that I had had before when Jeremiah was conceived. (I knew the doctrines we had believed before, and how in spite of our ignorance about doctrines, God looked at our hearts and guided us and blessed us with a baby. We were having to examine the things in our hearts and lives that we thought were right. God was all the while correcting us and teaching us to live a holy life). God spoke so sweetly to me and said, "It took more faith to come out of Christianity than it would to have another baby." God took my breath away with those words. This was the beginning of God putting another right desire and faith in my heart to have another baby. Two years after He spoke those words to me, with many touches and wonderful blessings, He has given us our second beautiful baby boy, Jonathan. God was just as faithful to direct our steps as He was before. We are continuing to find Him when we seek Him with all our hearts. I love the life He is making for me and I know my only hope is in Him. He has shown me that I can live a holy life, the kind of life I always desired to live, and I am so grateful to Him. I want my Lord to be satisfied with me.


One Glorious Day Jesus came and made me whole.
He so completely did satisfy my soul.
And as I walk through life's troubled sea,
I wonder if He is satisfied with me.
I want my Lord to be satisfied with me.
I want my life to be what He'd have it be.
And when I come to that great eternity,
He'll smile and say He is satisfied with me.
I'm satisfied with God's great redemption plan.
I'm satisfied that it's sufficient for all man.
I'm satisfied with His work on Calvary,
But is my Lord fully satisfied with me.
Lord give me strength, give me courage, make me bold.
That I might lead some lost sheep into the fold,
That I might stand unafraid and walk with Thee.
That You might be fully satisfied with me.