Sue Tolle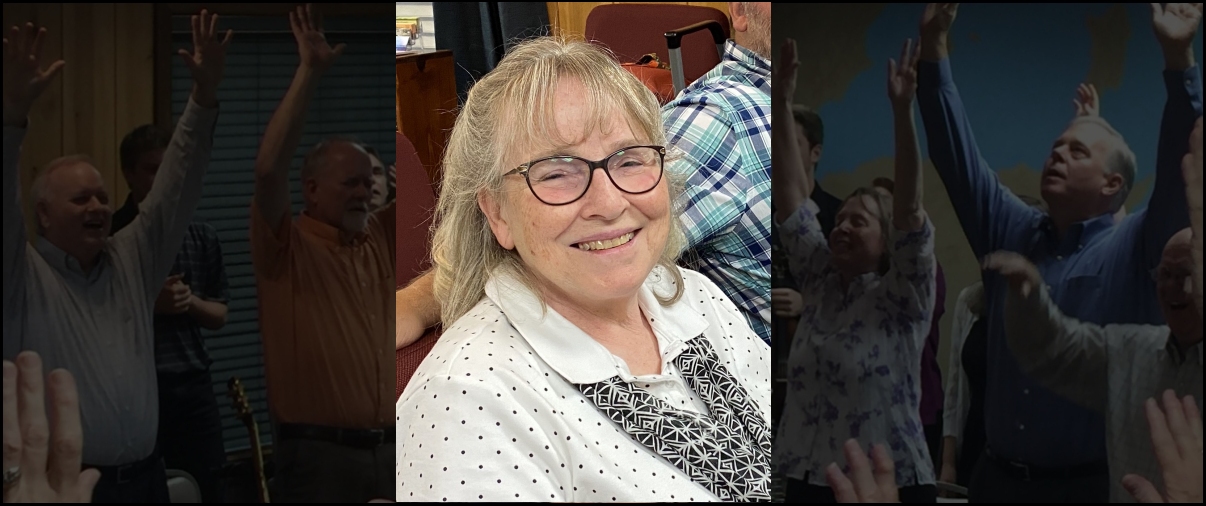 "Does anybody really care?"
( + Increase Document Font Size | - Decrease Document Font Size )


My name is Sue. My first memories as a child were of being the mother in our home. There were four of us children. I had three brothers. My mother worked very hard to care for us, but my father, even though he was there, never held a job much at all.

I never really felt loved by my father. In fact, I never felt that he even liked me. I couldn't understand how he could lie in bed all day, have us kids wait on him, and never work to provide for our family. The total responsibility was on my mother. She worked six days a week at a low paying job. I don't know how she did it.

At a very young age, I had a lot of responsibility being the only girl. I took the job of cooking and cleaning because my mother worked, but I also hoped that my father would approve of me or at least take notice. I don't remember him ever talking to us other than to tell us to do something or yell at us for not doing something. "God, are you really up there?" I would pray as I sat in my friend's back yard, looking up in the sky feeling so alone and sad.

I lived on Story Avenue, one of the main streets here in Louisville. This street had several store-front buildings where Holiness meetings would pop up from time to time. None of my family attended the holiness meetings except my great aunt, and every chance I got, I went with her. I loved them. Sometimes, I would go to some of these meetings by myself. When there were no holiness meetings, I would get up early on Sunday mornings and attend the Baptist place. Looking back now, I can see I was searching for God, really, someone who would love and care for me.

My father developed cancer and died. I remember at his funeral feeling like he was a stranger. In a sense, he was a stranger – he did not know me, nor I him. Shortly after my father's death, I met a young man who showed me some attention. I was very young; he was four years older. I thought that maybe this man would love and care for me. I married him, even though at times, I tried to back out of the situation. His cruel overbearing spirit was too much for me. Little did I know that I was walking in my mother's footsteps!

I attended the Baptist church and was a "good Christian girl". I did what people expected me to do, or what I thought I was supposed to do, still not feeling loved and cared for but just a slave. Still I prayed, "God, there has to be more to life than this." God heard me!

One day my husband came home and mentioned to me and my friend Tammy, who was also searching for God, about a little home prayer meeting just around the corner from our house. It was a little home prayer meeting that I didn't know was there. This was brother Jimmy's meeting. We were both excited when we went that Friday night. Tammy and I sat on the couch holding hands. All we could do was cry. We felt the sweetest spirit. We didn't hear much, but what we felt was the love of God. We kept going, and a short time later we both received the holy Ghost.

That was almost twenty years ago. God is still freeing me from the slavery of the things I thought were Him. He freed me from my very abusive husband and of the religious thought that it was my Christian duty to stay with him. He freed me from the slavery of the Baptist church where I baked cakes, taught Sunday school, served on just about every committee, and yet, never felt the power of God.

It seems as though things go on from generation to generation. Things that people hate as children they wind up doing or being. They become slaves to circumstances or their own thoughts. They assume that's just the way life is, unless God intervenes. But, if God makes you free, you're free indeed! The more I learn about how God really is, the more I love Him. I used to wonder why God chose me, but now I know – He's my real father, a father who loves and cares for me!


Sometimes in my loneliness,
I often wonder why!
Does anybody really care,
About these tears I cry?
Then a still small voice within
Gives this sweet reply –
I do, I do, I do...